If you go to Japan, don't just visit Tokyo or Kyoto. Also stop by Fukuoka, a city in the south of the island of Kyushu. This city has many unique things, one of which is its culinary delights.
Fukuoka is known as the capital of street food in Japan. The most popular way to enjoy Fukuoka's culinary delights is to visit the yatais, as street food stalls are know. Which pop up every night along the sidewalks and riverbanks.
Yatais are generally small moving carts or carts that can accommodate up to ten customers at a time. Usually carts stay on the sidewalk or roadside. So, before morning, traders have to take their carts home so they don't disturb road users.
The food the yatais offer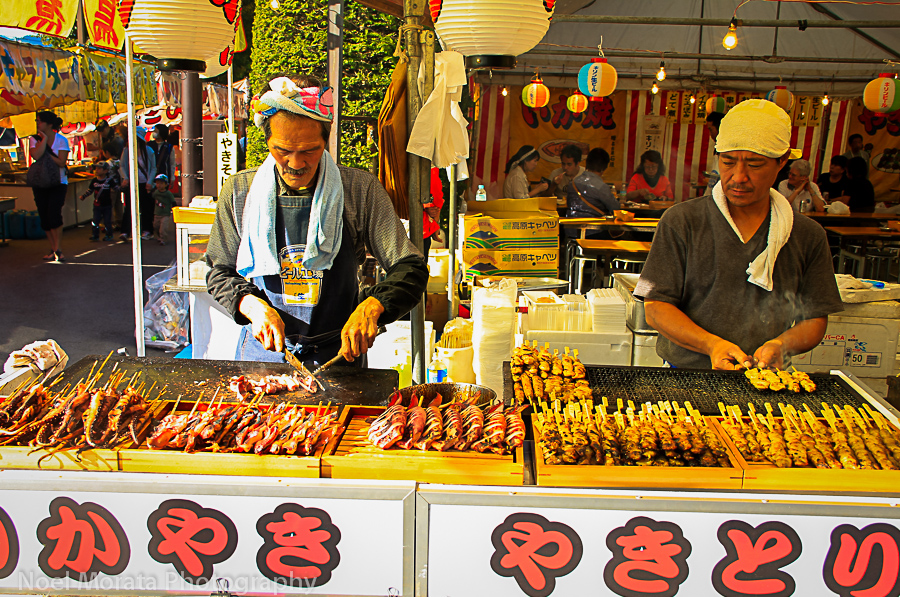 Fukuoka's street food vendors offer a wide variety of dishes, from noodles and skewers to dumplings and pancakes. The atmosphere is comfortable and lively, people chat with the chefs and fellow diners while enjoying traditional dishes.
Yatais offers a variety of dishes, but the most popular and iconic is tonkotsu ramen, a pork bone broth ramen originating from Hakata, a district in Fukuoka. The thick soup is combined with thin, straight noodles and topped with sliced pork belly, flavored egg, spring onions, bamboo shoots and seaweed. Visitors can request according to taste, by choosing the texture of the noodles, the amount of oil and garlic, and the level of spiciness.
Another famous dish that can be found at yatais is mentaiko, or spicy cod roe. Mentaiko is a symbolic food of Hakata and is made by marinating fish roe with chili and other spices. Mentaiko has a unique, addictive texture that pops in the mouth, as well as a spicy, flavorful taste that pairs well with rice.
If you're looking for something more adventurous, try motsunabe, a hot pot dish made from beef or offal. Offal (the internal organs of animals used as food) has a chewy and soft texture and absorbs the taste of the sauce. Motsunabe is usually eaten with champon noodles at the end, which soak up the remaining soup.
Other dishes that can be enjoyed at yatais include gyoza (fried dumplings), yakitori (grilled chicken skewers), oden (fish cake and vegetables in dashi broth), tempura (fried seafood and vegetables), and many more. Seafood fans can also find squid, octopus, clams and snails.
For street food companions, visitors usually order several drinks such as beer, sake, shochu (distilled liquor), or soft drinks.
Place to find street food
Yatais are spread throughout the city, but there are two main areas that are the busiest, namely Tenjin and Nakasu. Tenjin is the central area of Fukuoka city, while Nakasu is an island between two rivers with many nightclubs and karaoke bars. Both areas are connected by bus or subway.
Yatais usually open around 6pm and close around 2am, but some may open earlier or close later depending on the day and season. Each yatai can accommodate around 10 people, and visitors may have to queue to get a seat at a popular yatai. The yatai owner is friendly and welcoming and often chats with his customers. Fellow visitors also usually chat, creating a friendly and lively atmosphere.
But before visiting yatais in Fukuoka, respect the yatai rules to avoid trouble. Some yatai have signs or menus stating the rules, such as minimum orders per person, smoking policy, payment methods, etc. It is better to order dishes one by one at yatai as space and resources are limited. That way, food can be enjoyed while it is hot.
Read More : Rules to Know when Traveling by Airplane Overnight